Emsland Moormuseum is situated in the midst of the international Naturpark Moor-Veenland nature park near the German-Dutch border, along the A31 motorway between the exits of Geeste and Twist. The nearest large towns are Meppen, Lingen, Nordhorn and Emmen (NL)
Emsland Moormuseum is situated in the midst of the international Naturpark Moor-Veenland nature park near the German-Dutch border, along the A31 motorway between the exits of Geeste and Twist. The nearest large towns are Meppen, Lingen, Nordhorn and Emmen (NL)
Open from 02/03/2021 to 31/10/2021,
Tuesdays to Sundays from 10am – 6pm and by prior arrangement.
As from Easter, field trains depart at the following times:
Tue-Sat, 11:30am, 2:30pm and 4pm, and Sundays and holidays at 11am and 1pm, 2pm, 3pm and 4pm.
Fees for individual visitors
Adult €7
Pupil/student/disabled/unemployment beneficiary €3
Families €16
Organic regional products, the famous buckwheat pancakes, buckwheat cakes, the Biergarten and the children's playground 
The world's biggest steam balance plough, field trains running through meadow and peatland, the Archehof© (ark farm) with its Bentheim Black Pied pigs and its sheep, the permanent exhibitions.
Junior rangers work to preserve nature. Here in the region you can do this at our Moormuseum and in the international Bourtanger Moor – Bargerveen nature park.
Address
Emsland Moormuseum e.V.
Geestmoor 6
DE-49744 Geeste / Groß Hesepe
Telephone No. and Fax
Phone: +49 (0) 59 37 – 70 99 90
Fax: +49 (0) 59 37 – 70 99 935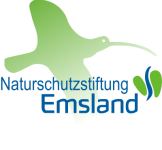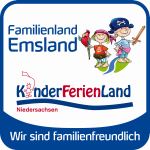 Awards
We are proud of our awards, which are put to the benefit of your visit.